Let us start small – and make a big difference!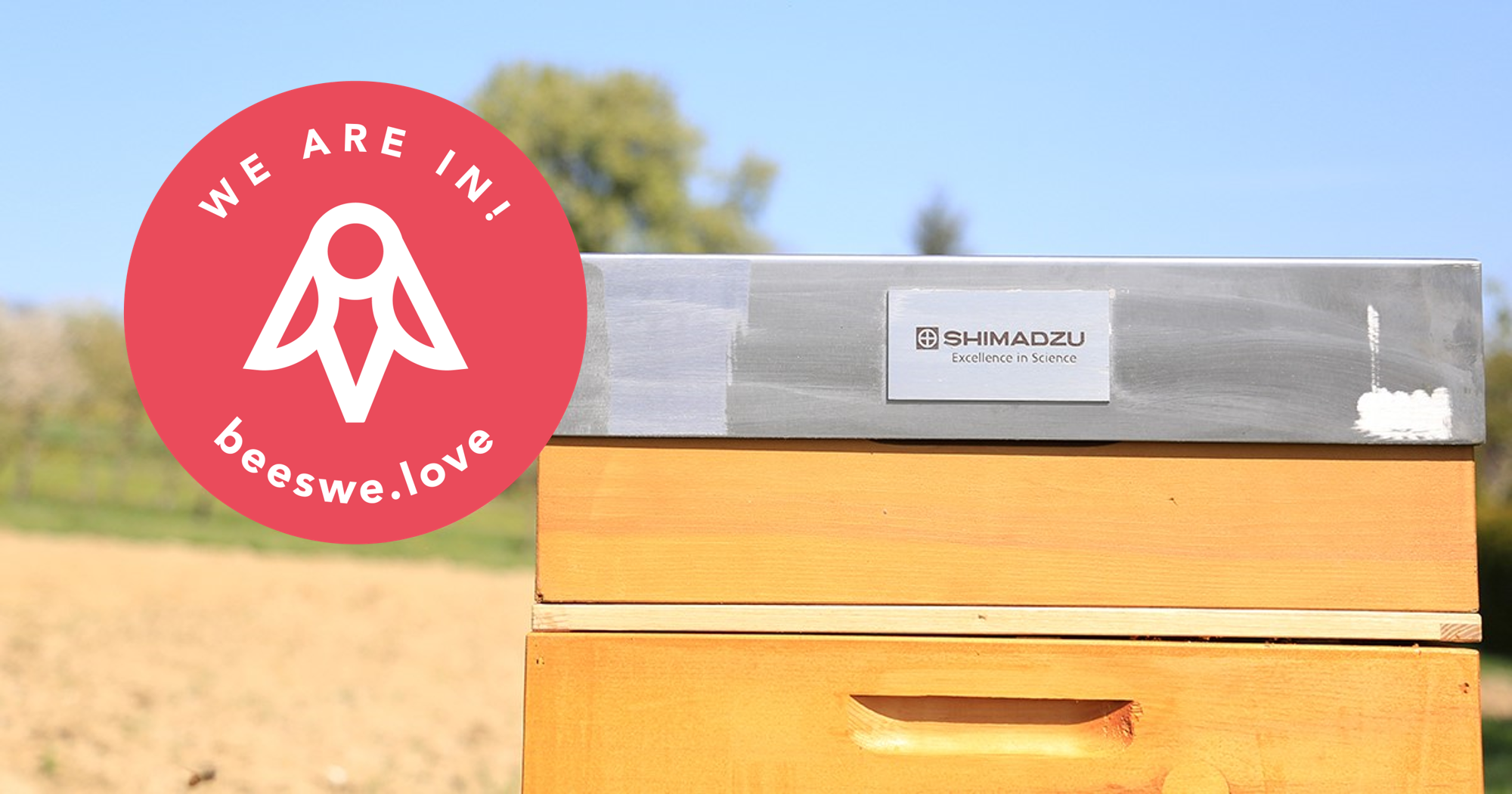 The Shimadzu-Bees
With our commitment to the project "beeswe.love", we are taking over a partnership for a bee colony and are enabling the creation of 100 square meters of natural meadow, the "bee pasture".
Our commitment may appear small compared to larger projects such as the Porsche bees. But the idea is big since the approach of "beeswe.love" enables everyone to take part in sustainability efforts – whether individuals, small businesses or medium-sized companies.
By starting small, everyone can be encouraged to join in. We want to show with our commitment that everyone can make a difference.
Together we can bee more!
You can be part of our project and support you local bees with
bee-friendly flowers.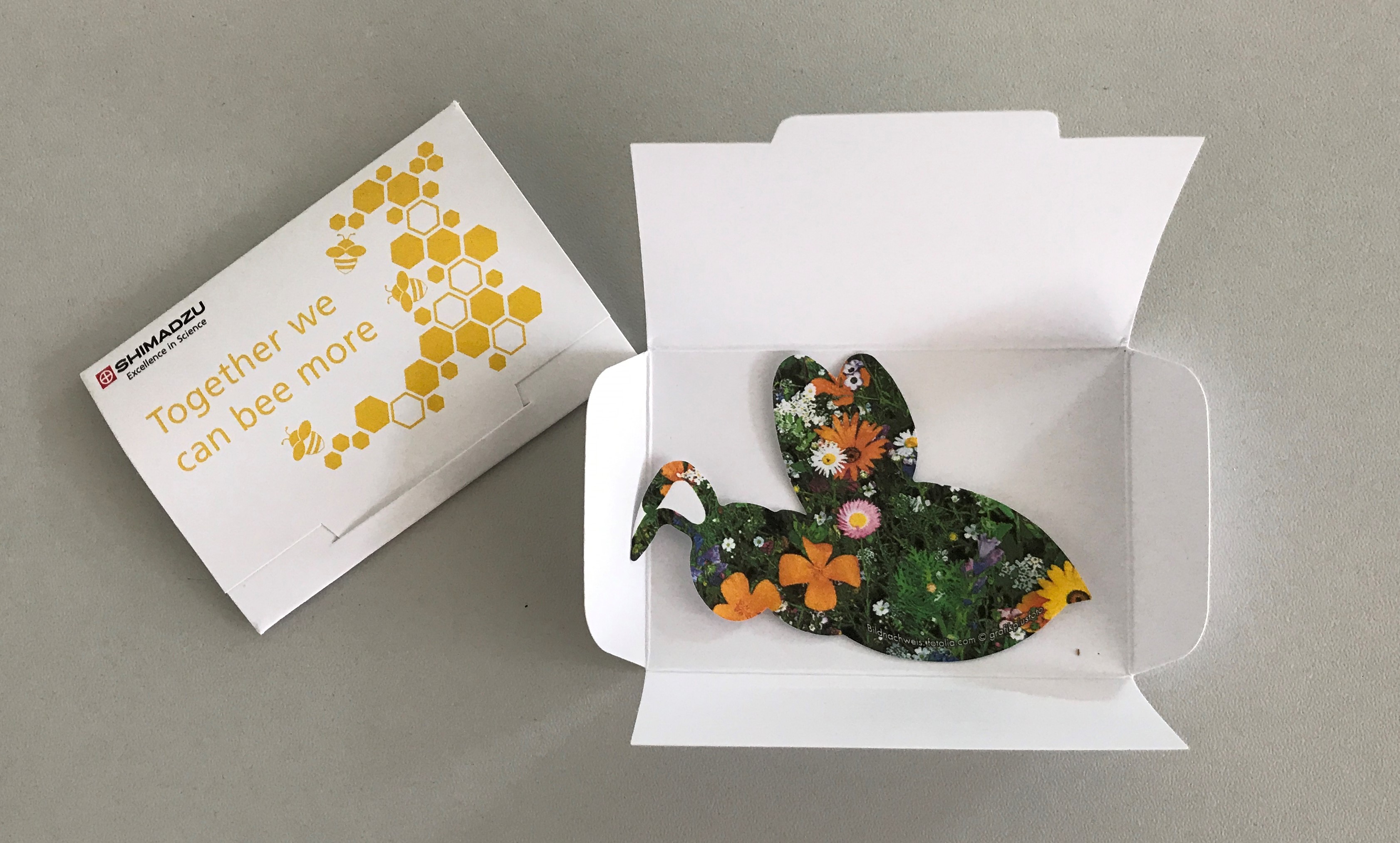 We are looking forward to a great year with and for our bees and will give regular updates around the beehive. So stay tuned!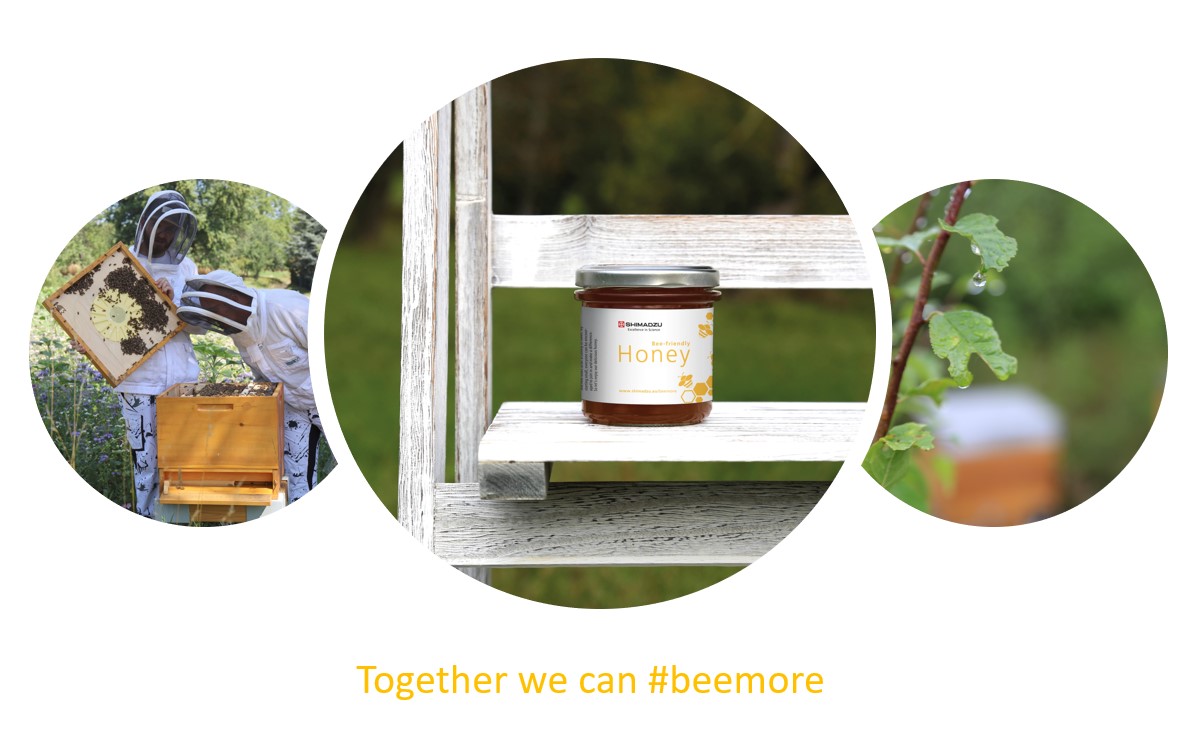 03.11.2020 - We look back on a great honey year ...
After the slinging of the summer honey, our beekeeper team could even in this late year still sporadically harvest forest honey, which has a special spiciness and intense taste is a very special pleasure.

We have accompanied our bees, we have observed their behavior and we are amazed at the complexity of bee life. We studied the life on the bee pasture and were happy about so much living diversity! After this bee year a glass of honey has a completely new meaning than before :-)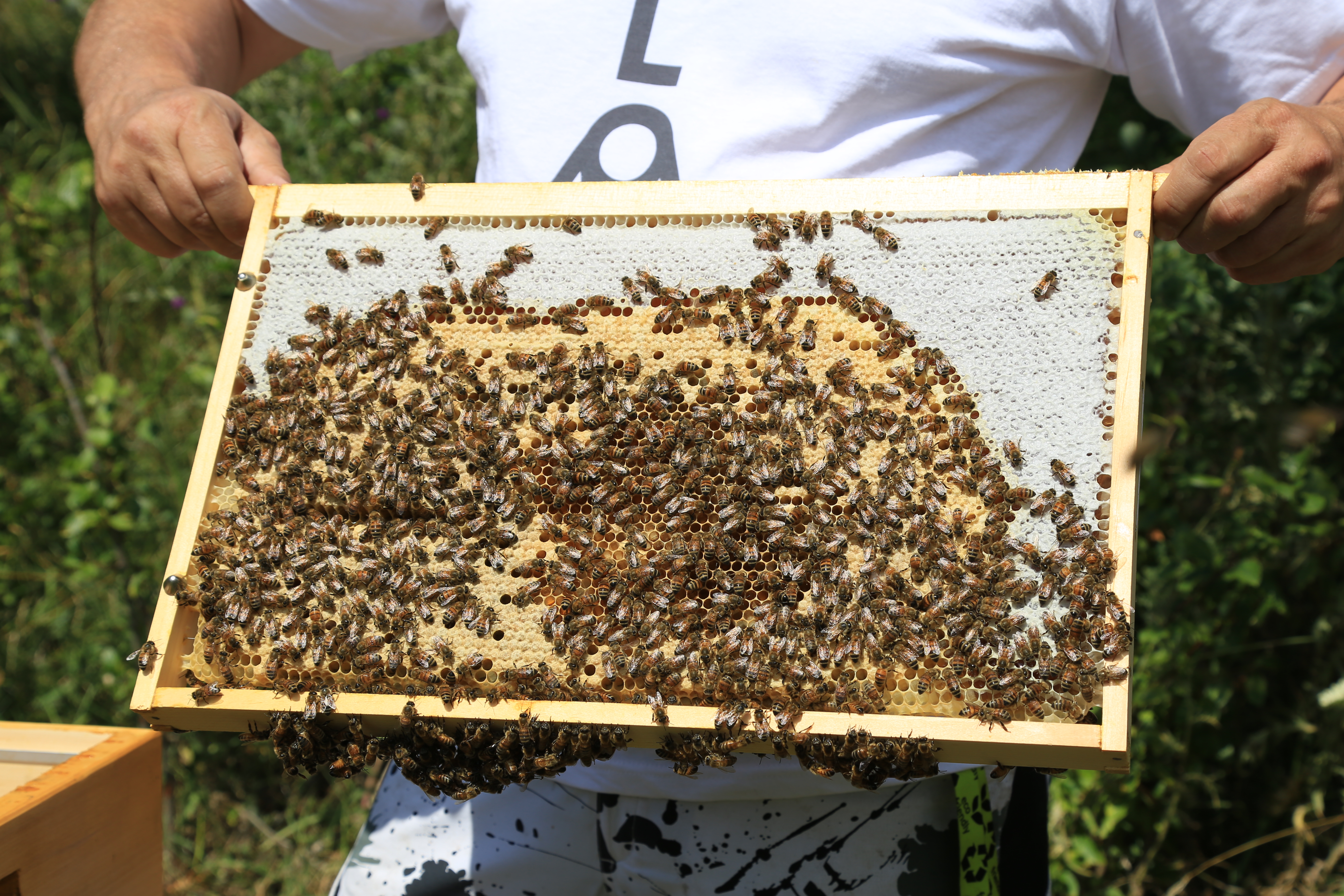 01.09.2020 - A real honey feast! Second, fat harvest from the Shimadzu bees!

After a first, already very abundant harvest of spring honey at the end of May, there was another good second! A wonderful summer honey has been harvested and hurled! A big compliment to our beekeeping team and even bigger praise to the hard-working Shimadzu bees, who can now create their supplies for the coming winter without being disturbed.

30.04.2020 - A truly memorable spring! For humans and bees

While nothing is the same for us humans this spring, it´s "business as usual" for the bees.

Compared to last year, 2020 for bees is running fantastically. Thanks to perfect weather with summer-like temperatures, the table is richly filled for our bees – short-time work with bee collecting mania? Impossible!

Our beekeepers already predict a record honey harvest. This is rare good news for us in these challenging times with social isolation and standstill of public life and Business.

Observing the nature and our bees is also a chance for us of calming down, enjoying the magic of spring, and thus perceiving fresh hope.