HS-20 Headspace Sampler

In combination with the HS-20 headspace sampler, the GCMS-TQ8050 NX can perform quantitative analysis for impurities in pharmaceuticals. In particular for highly toxic compounds for which trace determination is required, accurate quantitative analysis can be carried out down to low concentrations with MRM analysis using the GCMS-TQ8050 NX.
AOC-6000 Multifunctional Autosampler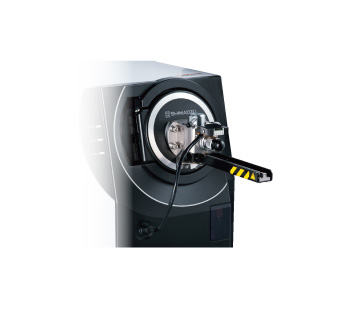 For target substances that require femtogram-level trace analysis, it is difficult to perform sample preparation, such as dilution and adding internal standards, due to the high toxicity. The AOC-6000 features a robotic tool changer (RTC) function that performs all steps from adding the internal standard to diluting samples automatically. Using this autosampler allows the user to perform everything from sample preparation to analysis as a continuous process, which can dramatically increase analytical throughput.