Service
Shimadzu Service and Support : Complete peace of mind
Post-sales service and support is a vital and long-term consideration when investing in capital instrumentation for your laboratory. Shimadzu provides you with complete peace of mind for all aspects of your instruments care. Read more about our service in the Service Brochure and the following links:
Service and Support
Application Information

An extensive number of application information are prepared to assist you using our systems in different application ranges. Application information contains Application Notes as well as Shimadzu News Articles. You can search by keywords, application range or product range. After registration, you can directly download the requested information as pdf.
Technical Information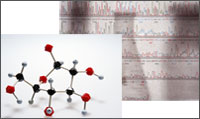 This information offers and provides you with technical and support information relating to HPLC, LC-MS and GC-MS like a basic knowledge and tips for daily analysis.
VIRTUAL ADVISOR
Shimadzu has launched its interactive "Virtual Advisor" website to further enhance customer service. After a short registration step, the user will be offered a host of information relating to HPLC, UFLC and TOC-L Series like flow diagrams, daily and periodic maintenance and troubleshooting.